Ninja Pandas (Advanced Coding)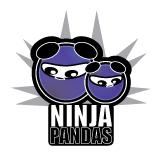 This course leads 4th-6th graders through the adventure of game design. Each session focuses on a different type of game, so students can keep taking the course and building upon their skills. Students will build upon their basic computers skills, will learn to use and track variables, create functions and use conditionals. Students will work with digital and traditional art styles. We use the game design program Construct2 so students with a PC can download the software for free and work from home if they wish. All equipment is provided, just show up ready to create!
Who: 5th – 6th grade
When: Tuesdays, 3:30 – 4:45 p.m.
Where: Nth Pod – Room 8
Cost: $150-$170 (Purchase the class kit is optional for this class. The class kit includes: 2 stylus for drawing and 1 usb drive)
Contact: Jateen Bhokta