Meet the Principal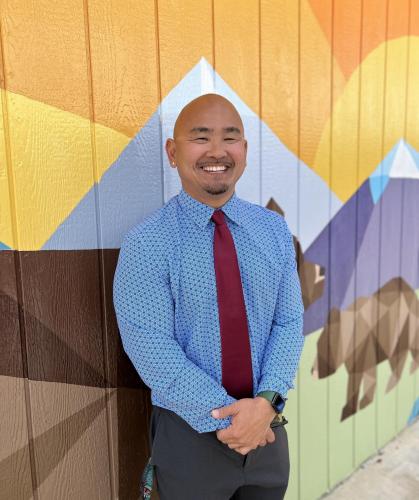 Hello Crocker Riverside!
My name is Marty Tateishi
(aka Mr. T) and I am honored and excited to start this new journey with you all of you. I am grateful for this opportunity to serve as your new leader at such a wonderful school.
I grew up in the Land Park area and attended schools in the same region. I was a ember of several Land Park soccer teams and Pacific baseball teams as well. I graduated from McClatchy High School and played basketball, baseball and soccer at the varsity level. I have been in education at SCUSD for 22 years as a teacher and as an administrator, with the last four years as the Assistant Principal at Sutter Middle School. During that time I also coached high school basketball at McClatchy and Inderkum for over a decade. I currently coach my two sons in basketball, baseball and soccer in the Greenhaven area.
Please know that my door is always open to you. I genuinely welcome your conversation and positive input throughout this year. Let us always keep our students the primary focus of our work, and I look forward to celebrating our collective successes during the 2022-2023 school year.
Of note:
"Education promotes equality and lifts people out of poverty. It teaches children how to become good citizens. Education is not just for a privileged few, it is for everyone. It is a fundamental human right." –Ban Ki-moon