All for Books Fundraiser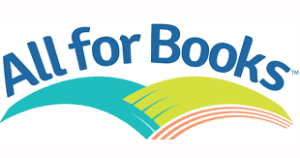 The All for Books fundraiser is March 12-16 when we'll be asking for loose change. Each donation earns you a raffle ticket with a chance to win a NEW Scholastic book! The class that collects the most coins will win a Poster Party.
Monday, March 12: Penny Day
Tuesday, March 13: Nickel Day
Wednesday, March 14: Dime Day
Thursday, March 15: Quarter Day
Friday, March 16: Pocket Change Day
By working together, we can help connect kids with more books than ever before!