Accelerated Reader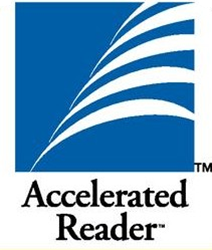 The Accelerated Reader Program for second-sixth grades will encourage your child to become even more of a voracious reader. The suggested reading range identifies books at the right level to provide optimal reading challenge without frustration. Children interested in reading books outside their range may certainly choose to do so. The goal of the program is to excite children to read and to help them experience success in reading.
Renaissance Home Connect
Your child uses a software program called Renaissance Place at school. This program has a special feature called Renaissance Home Connect, which you can access outside of school from any computer with an Internet connection. Renaissance Home Connect is fun and easy to use. It allows the teacher, you, and your child to share information about your child's progress in Accelerated Reader.
You can log in to Renaissance Home Connect from any computer with an Internet connection and compatible browser. For a list of compatible browsers, click here.
Log in to Renaissance Home Connect.
Your child's teacher has the user name and password for your child.
If you would like to receive emails showing your student's quiz or test results, click the "Email Setup" link in Renaissance Home Connect and follow the directions. To be sure these emails reach your inbox, add "homeconnectautodelivery@renlearnrp.com" to your address book.
If you have questions about Renaissance Home Connect, please contact your student's teacher. Thank you!