Scholastic Book Fair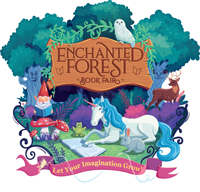 The Fair will be open before school and after school during our shortened day schedule. There will also be a Family Night on Wednesday, December 5th.
We need volunteers of all kinds for a successful Book Fair. Not just working cash registers, but shelf stackers, backpack monitors, book finder assistants, etc. We hope you will share your time and join us as we bring another exciting reading event to our school.
We need lots of fingerprinted volunteers to make this event successful! Log into Konstella app (or website) to sign up to help!
Book Fair Hours:
Monday, 12/3: 8:30 am – 9:30 am; 1:00 pm - 2:00 pm
Tuesday, 12/4: 8:30 am – 9:30 am; 1:00 pm – 2:00 pm
Wednesday, 12/5: 8:30 am – 9:30 am; 1:00 pm – 2:00 pm; 5:00 pm – 7:00 pm
Thursday, 12/6: 8:30 am – 9:30 am; 1:00 pm – 2:00 pm
Friday, 12/7: 8:30 am – 9:30 am
If you have any further questions, email or call us directly: