Pancake Breakfast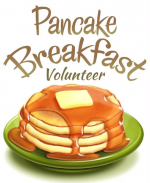 The Crocker/Riverside Pancake Breakfast is a fun event for our students, parents and their extended families! Please join us for food, music and community spirit!
The Pancake Breakfast will now be an organized fundraiser for the 6th grade class fund to support activities such as Alliance Redwoods, the 6th Grade Dance and Celebration, and the end of year trip to Sunsplash. Students from the 6th grade class will work at this event with the assistance of adult volunteers.
Sign up here to help: signup.com/go/aDrgpbN
If you have any questions, contact event chairs Erin Vickers-Huff at (916) 591-1277 or Kelly Fugina at (916) 201-4663.