Open House and Student Art Show
Visit the classrooms from 5:30 – 7:00pm to see what your students have been up to all year and what they have in store for the following year.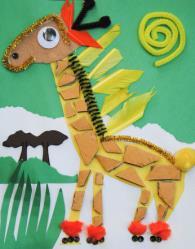 And, don't miss the Student Art Show – featuring art submitted by our own Crocker/Riverside students. The Art Show will be in the school auditorium from 5:30 – 7:30pm.
Students wishing to submit artwork for the show must deliver entries between Thursday, May 24 and Tuesday, May 29 only. No exceptions. Download the flyer for more info!