Halloween Dance Party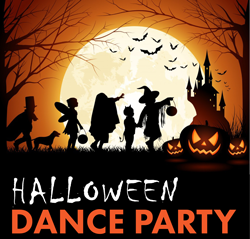 Dance the night away at our Halloween Dance Party! Wear your costumes (or just come as you are), visit the dessert bar, play games and more! Grab your favorite Crocker cub (or cubs) and join us for a spooktacular night! Children must be accompanied by an adult.
Tickets available online until 7pm on Thursday, October 18. Cash only payment acceped at the door.
Host families: Haesche, Hess, Perinati, Spiker, Stoll, Tozzi and Zimmerman