Fall Carnival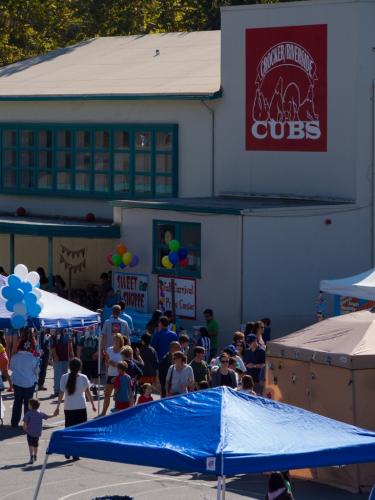 The Crocker/Riverside Fall Carnival is a wonderful event for the whole family. Bring your family, grandparents, aunts, uncles, cousins and neighbors for a full day of fall fun. We hope to see you there!
Children will enjoy playing one of the many games at our colorfully decorated game booths provided by each class. All games played earn prize tickets that can be redeemed at our amazing Prize Center. Stop by and see all of our fun new games this year!
For extra fun, make sure you stop by the Pumpkin Patch in our courtyard to put a funny face on a pumpkin. And don't forget to take a walk through the Cake Walk and take home a cake or two!
Craft Bazaar
There will be crafts for sale again at the Fall Carnival. While your kids are playing carnival games, you can shop the craft booths for fall decor or start your holiday shopping.
There are also a few spots open in the Craft Bazaar. The registration fee is $20 and the fee is waived for current Crocker/Riverside students. Each vendor provides their own 4′-6′ table and chair(s), and manages their own money.
Sweet/Treat Shoppe & Cake Walk
After you have enjoyed some lunch, come on over to the Sweet/Treat Shoppe for delicious homemade desserts or goodies from your favorite bakery. Donate you favorite cakes, pies, cookies, brownies, cup cakes, cheesecakes, or any family favorite. Individually wrapped items are best, but not necessary.