All for Books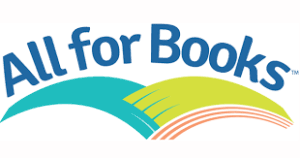 The All for Books fundraiser will be March 11-15 when we'll be asking for loose change. Donate to earn a raffle ticket with a chance to win a new scholastic book!
The class that collects the most coins will win a Poster Party!
Monday, March 11 is Penny Day!
Tuesday, March 12 is Nickel Day!
Wednesday, March 13 is Dime Day!
Thursday, March 14 is Quarter Day!
Friday, March 15 is Pocket Change Day!
Scholastic Book Fairs® then matches those monetary donations with a donation of up to
$1 million in books from The Scholastic Possible Fund, which distributes books to
children through organizations such as the Kids In Need Foundation, Reader to Reader,
Inc., and the National Center for Families Learning.
All funds collected go directly towards books for the school! By working together, we can
help connect kids with more books than ever before.