Mad Science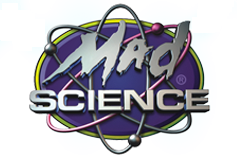 In Mad Science, children engage in exciting hands-on activities, watch spectacular demonstrations, participate in inquiry-based discussions and bring home make-and-take projects they have made themselves! Model rockets, periscopes, Mad Science putty, and more!
Our hands-on, one-hour science programs are themed around a particular area of science and include such topics as chemistry, space science, electricity, magnetism, optics, biology and many more. Each program series covers a variety of topics, not just offering class after class of a single subject such as structural engineering.
Who: K-6th grade
When: Friday, 3:15 – 4:15 p.m.
Where: Cafeteria
Contact: Stephanie at Mad Science